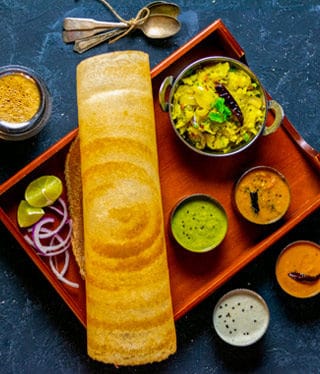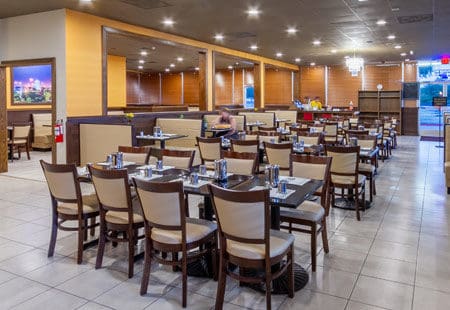 Welcome to
Sangam Chettinad Indian Cuisine
"Feel the Flavor, Feel the Aroma, Feel the Taste in Every Bite"
Sangam Chettinad Indian Cuisine is the most authentic South Indian cuisine you can find in central Texas. Our mission is to bring the signature dishes of the chettinad cuisine and other south Indian specialty dishes from Tamil Nadu to the people of Texas. We strive to deliver the best quality food by using fresh ingredients from the local farms. Our chef are specialized and trained in Chettinad and other South Indian specialty cuisines. We also offer a wide range of North Indian dishes as well. We have over 200 delicious dishes in our menu.
What is Chettinad Cuisine?
Chettinad Cuisine is the cuisine of the Chettinad region of Tamil Nadu. The Chettinad region comprises of 76 villages and 2 towns and is dominated by the Chettiar community. Cuisine of Chettinad is uses a variety of freshly ground spices including star anise, whole red chillies, cumin, fenugreek, fennel, clove, bay leaf, turmeric and tamarind. The cuisine is well known for the complexity of flavors. Traditionally, meals served in Chettinad cuisine are on banana leaves with servings of rice, buttermilk, pickles, papads and salads.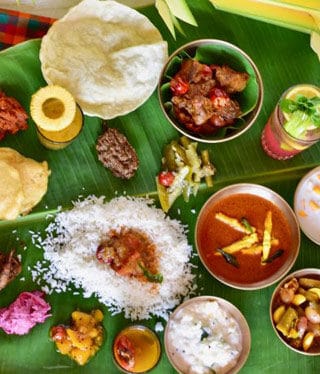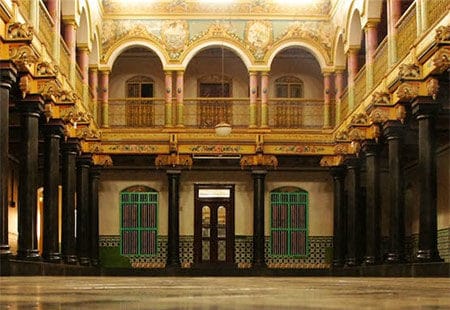 Services
We Put the best chefs to make a very traditional meal just for you
Fine Dining
With warm, welcoming and open interior we are proud to deliver one of the best South Indian fine dining experience in Central Texas
Take Out
We do offer take-outs for people who want to taste our food at the comfort of their living room. Just call us or order online and we will promptly get your food packed and ready for you to pick up
Catering
Be it a Birthday party, wedding, corporate event or any kind of private event, let us help you make it a special one by giving your guests the best food. Give us a call or shoot an email. Do let us know if you don't see the item of your liking in our menu, we will do our best to make it happen